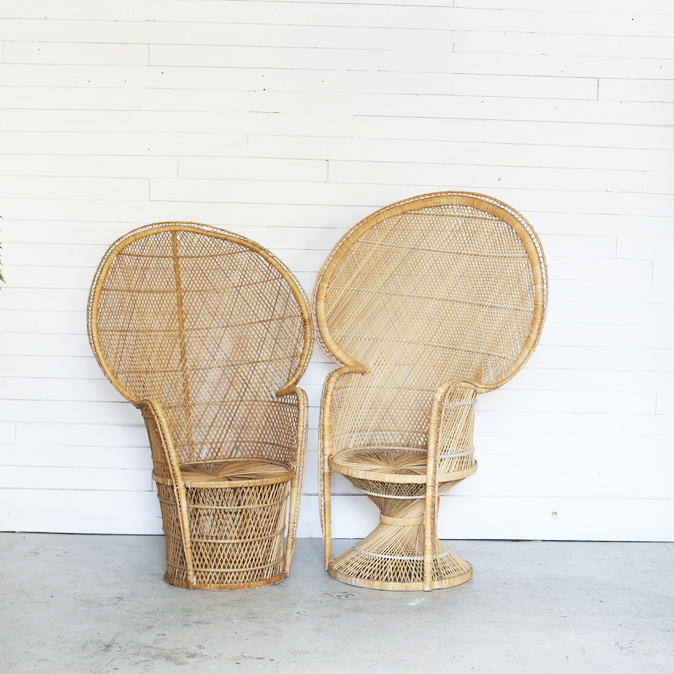 Peacock Chairs
We aren't afraid to strut our stuff!
You can't ruffle our feathers because at the end, we're here to show off YOU. Style us boho or go modern, we're fine with either. We just want to make a statement and highlight the colorful creature that you are.
Dimensions:
Quantity: 3
Price: $30 each
PRICING: Items in our rental collection are individually priced. If you want to learn more about our rentals or have any questions, feel free to reach out at hellowhitehouseco@gmail.com.