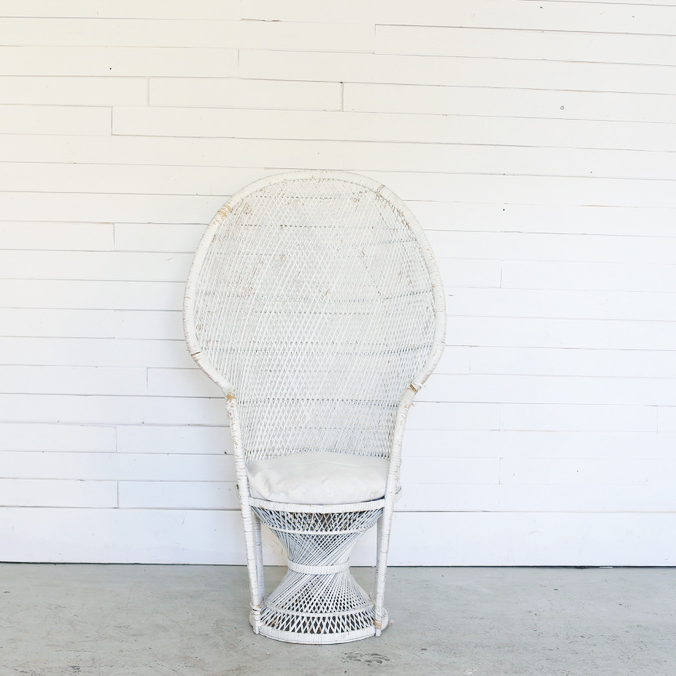 White Peacock Chair
Hello there friends! I am The White Peacock Chair. Your must have thrown for your special event. I look lovely accompanied by a bride. Elegant and beautiful, but I promise not to steal the bride's spotlight.
Dimensions: 30" L 53" H 16" W
Quantity: 1
Price: $30
PRICING: Items in our rental collection are individually priced. If you want to learn more about our rentals or have any questions, feel free to reach out at hellowhitehouseco@gmail.com.